Your Prioritiess
At a Glance
With Prio makes prioritizing your todos a breeze. So you can focus on the really important things.
Get Started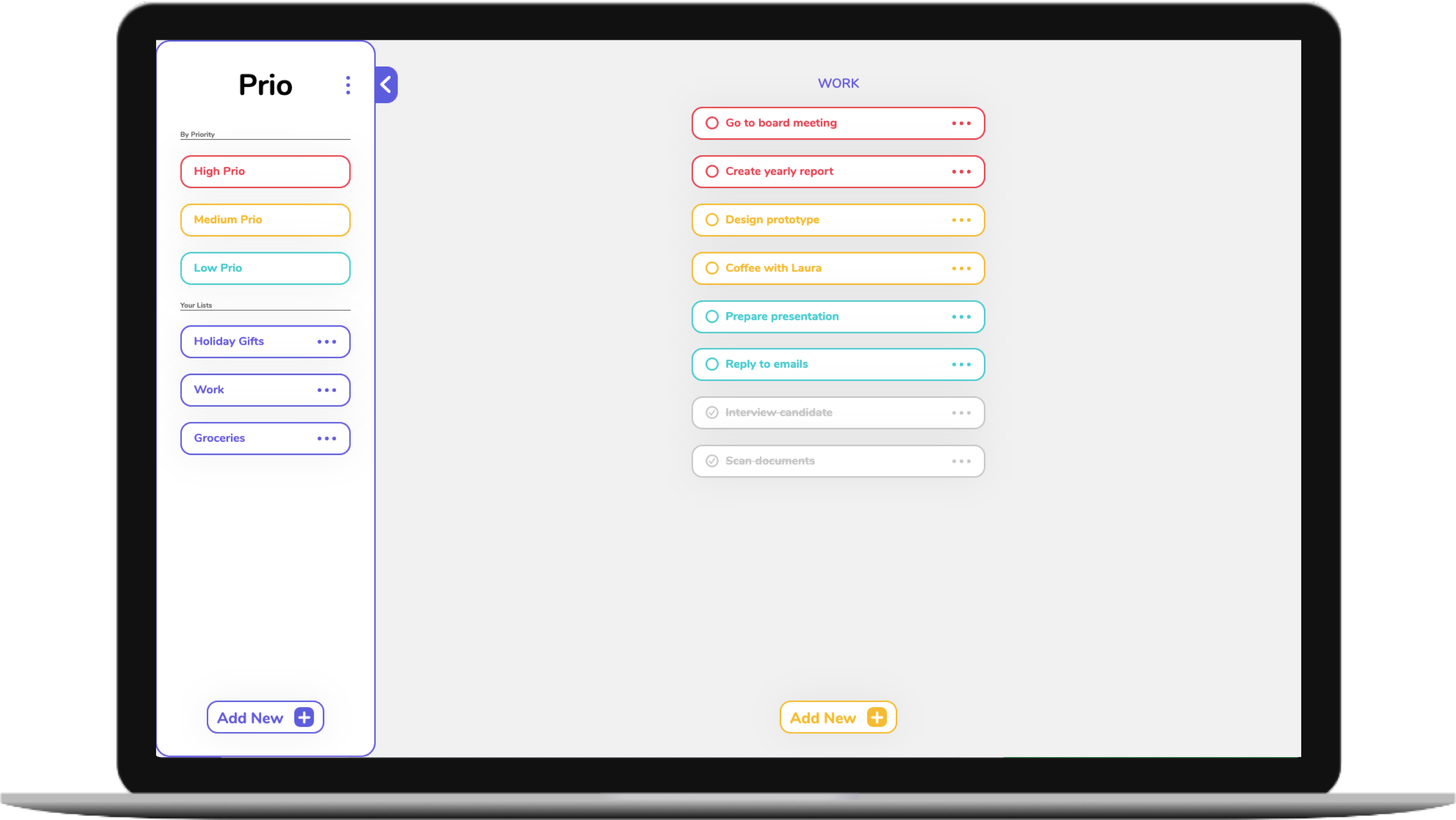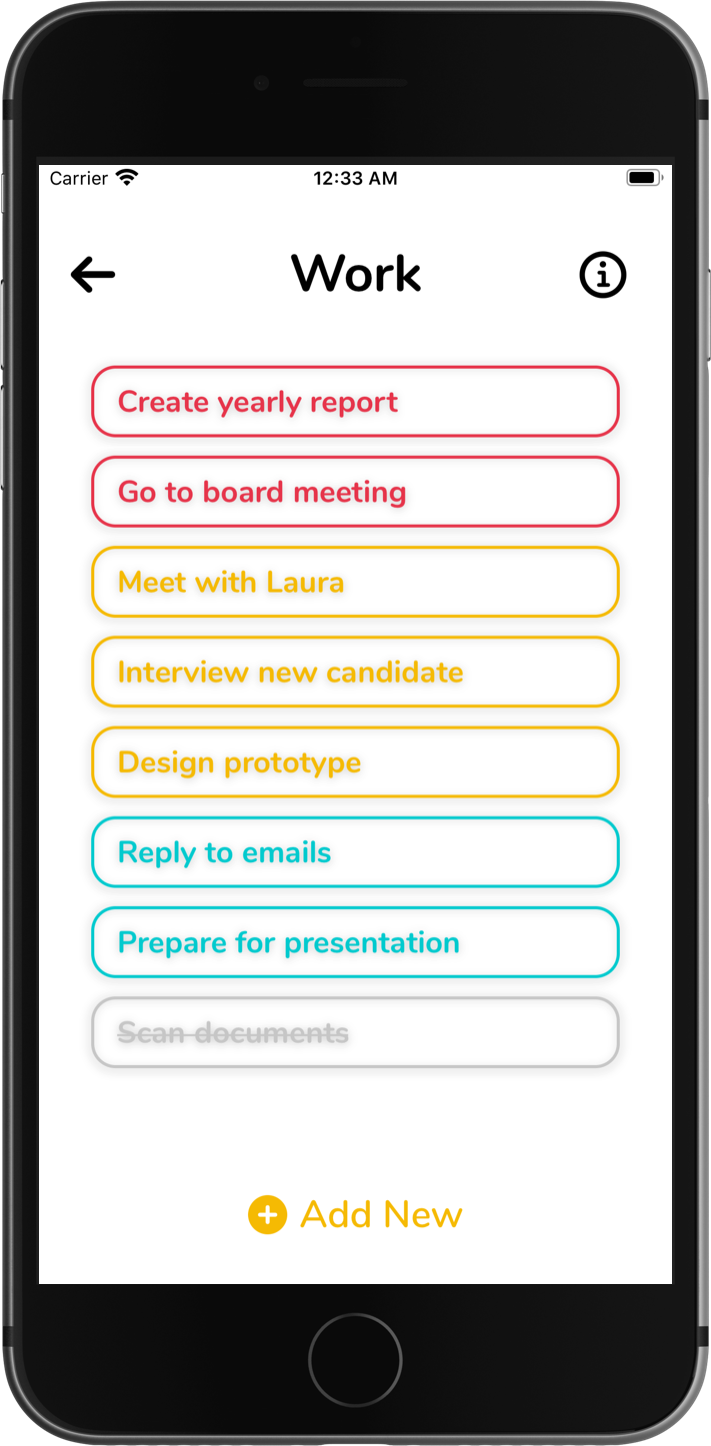 Features
Organize it all with Prio
No extra clicks
Setting the priority of your tasks is only one click away. No need to go deep into submenus!
Sort by priority
Just click on the High, Medium or Low buttons to see your todos filtered by priority. It doesn't get simpler than that!
Cross platform support
Use the same account on iOS or web and your data syncs automatically between platforms.